We are a locally female-owned and operated boutique studio, offering personalized attention to our clients through private sessions and group classes. Our classes are intentionally small so that we can focus on the individual clients.
We care about the precision of your form as you perform the exercises, and offer suggestions and corrections so that you get the most benefit. We care about keeping you safe, and are genuinely interested in your health and any injuries, so that we can modify exercises to ensure your success. You will hear our instructors regularly ask this at the beginning of class, "Is there anything new with your body that I should be aware of?" We focus on core strength, lengthening and strengthening the whole body to improve balance, muscle-strength, flexibility and posture. We look forward to helping you along your personal journey to achieve your individual goals.
Our knowledgeable and caring instructors average more than 10 years of training and experience. Please read more about them here.
Our studio is nestled near the trees, in the water tower district at The Village at Grand Traverse Commons. Parking is easy and convenient. Our three private studios and group studio are equipped with high-end Stott-manufactured equipment including the cadillac, reformer, stability chair, ladder barrel and small apparatus. We use Stott Pilates teaching methods which you can learn more about here. 
New to our studio but have done pilates in the past? We require one 50 minute private New to Pure session so we can determine together the best level class to meet your goals and keep you safe.
New to pilates?  We recommend the Getting Started Package consisting of three 55-minute sessions to teach you the basics of pilates, modifications you may need to keep you safe, and how to use the reformer. 
Click here for a map of our location.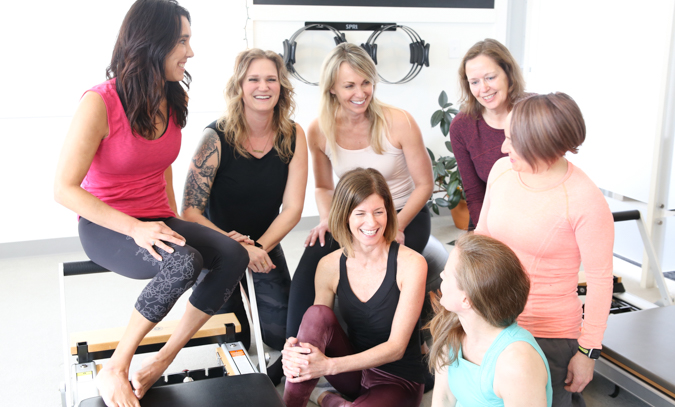 Our studio is an empowering environment. With our guidance, you'll aspire to improve your body's abilities, allowing for the lifestyle you desire outside of the studio.
Regardless of age or fitness level, you will build strength in the core and throughout the total body through controlled yet fluid movements on the mat and our Pilates equipment.
With practice, your body will evolve to become more aligned, lengthened and toned. You will find improvement in your flexibility, posture, athletic performance and energy.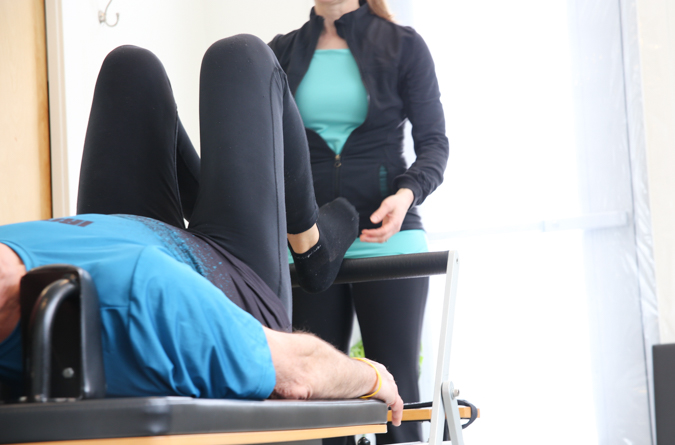 Getting Started
Whether you are new to pilates or simply new to our studio, our Getting Started sessions provides a great introduction. In-studio & virtual options available.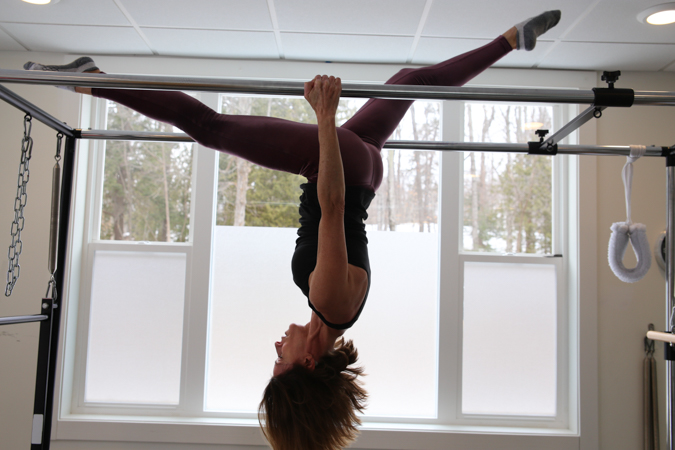 Private Sessions
A personalized workout to suit you and your body. We customize the workout to provide the optimal benefit for you. In-studio & virtual options available.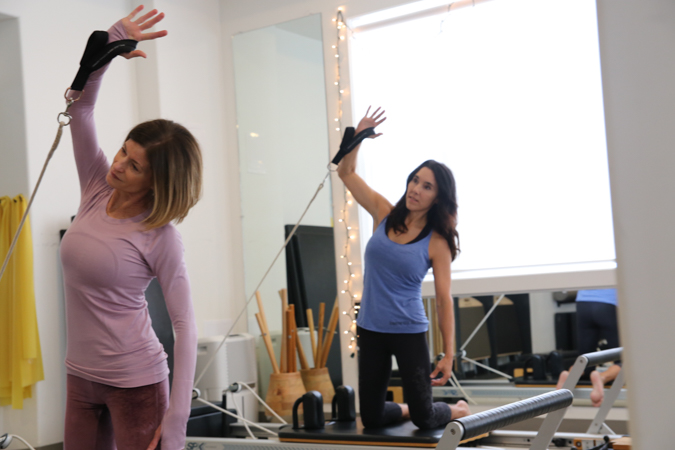 Duet Sessions
Workout with a friend or partner. Get the same personalized attention of a private session at a discounted rate. In-studio & virtual options available.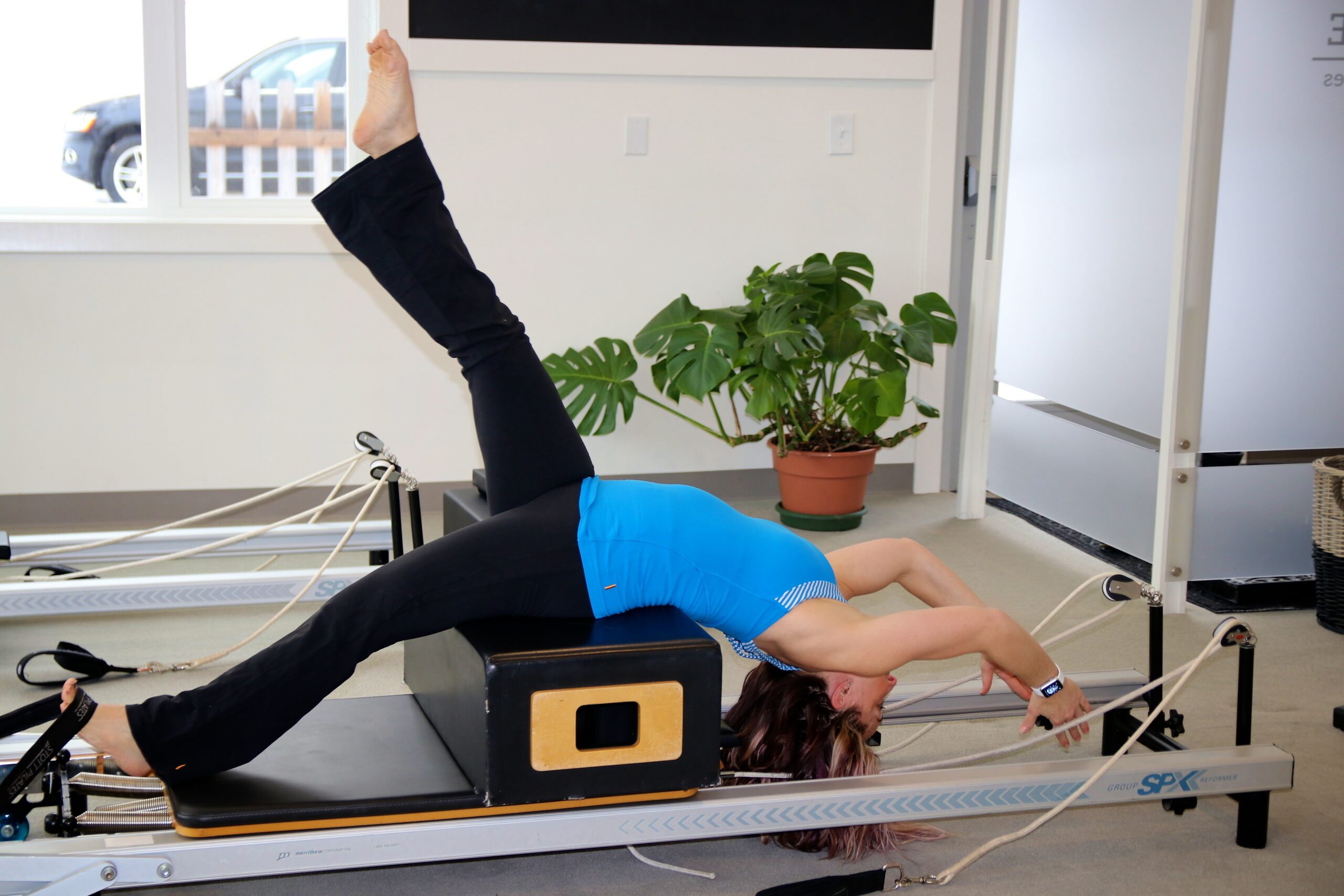 Reformer Classes
We make use of the reformer and small props to create a versatile routine appropriate for all participants. Over 40 classes weekly!
"Pilates develops the body uniformly, corrects wrong postures, restores physical vitality, invigorates the mind, and elevates the spirit."