Traverse City Pilates Studio & Online Offerings
At Pure Pilates your purchases never expire and are transferable.
The Getting Started Package
Three private sessions at 55 minutes each
In-studio 
Our introductory "Getting Started Package" is recommended for anyone new to pilates. You will learn the pilates principles and basic exercises one on one with a highly-trained instructors. Learning the foundations will allow you to get the most out of your pilates practice. We will identify your strengths and weaknesses, teach you modifications necessary to keep safe and proper alignment to get the most out of your workouts.  After these three sessions, you have the option of continuing with privates, moving to one of our duet sessions or joining a small group reformer classes.
The New to Pure Private Session
One 50 minute private session
In-studio or Online 
This one-on-one session is designed for clients new to our studio regardless if you are just beginning pilates, have injury, or have a pilates addiction! Your instructor will introduce or refresh the Pilates Principles, take you through a workout,  assess your abilities and help you find the class that is right for you!
Private Pilates Package
In-studio or Online
Focused on just you and your body! We will identify your strengths and weaknesses and help you to understand the movement necessary for you to benefit from pilates. These private sessions may include our different types of equipment such as the reformer, cadillac, and stability chair. Great for levels beginning to advanced, anyone with injury, or that enjoys the one on one attention.
Ready to sign up? Click here to contact Jennifer or  text/call 231-218-4849 with any questions.
---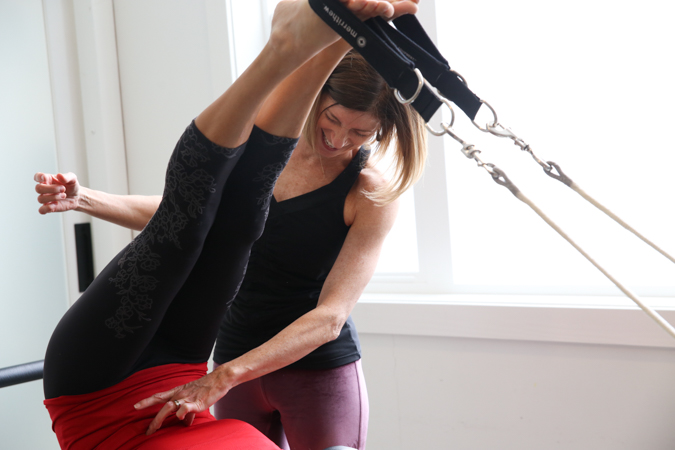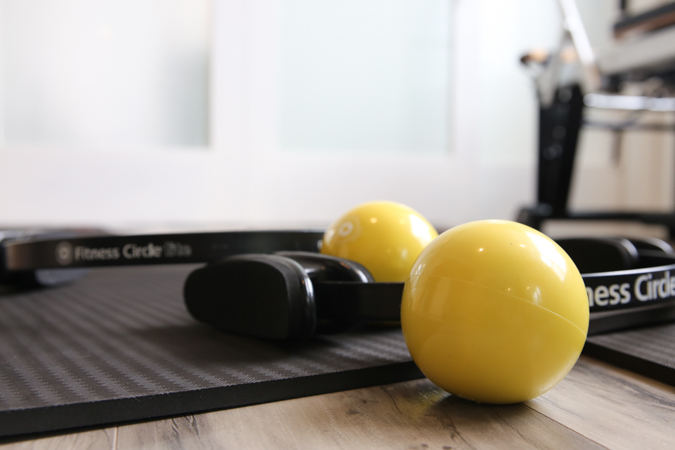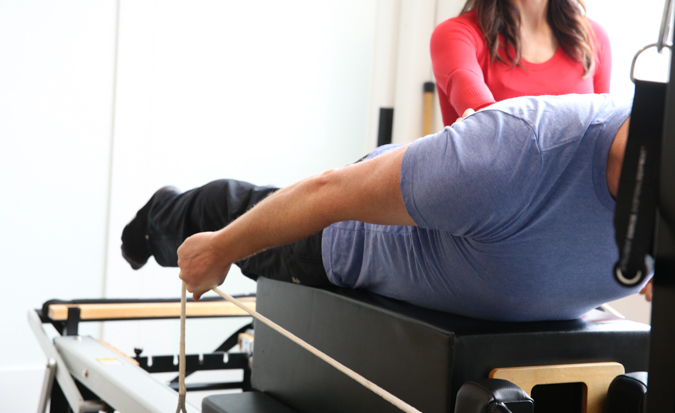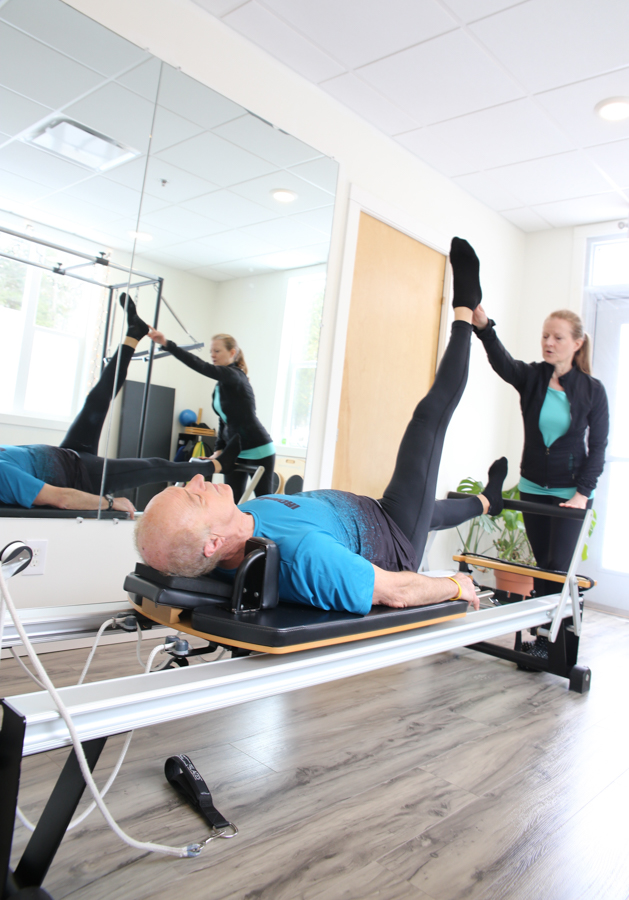 Duet Sessions
A great way to get a fun work-out with a friend, partner or family member on the reformer, cadillac or stability chair. All with the personalized attention of a private session at a discounted rate. 
To schedule your session  click here to contact Jennifer or  text/call 231-218-4849.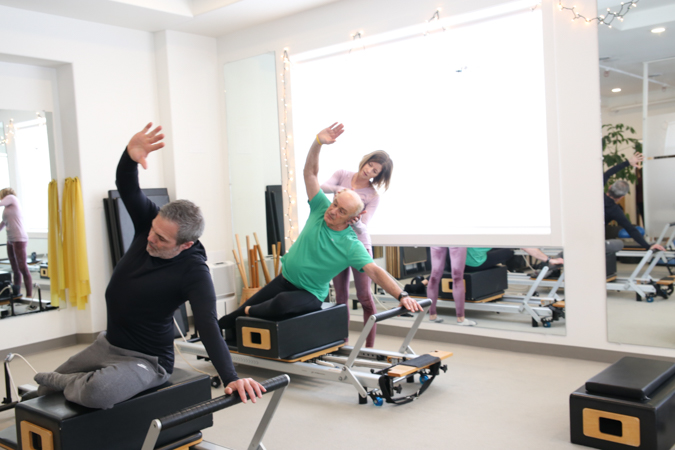 Studio Reformer Classes
Designed for up to seven clients, with 45 classes weekly! Using the reformer and small props we create a well-rounded routine that is appropriate for all participants. Our sessions are broken down into five levels from beginners to accelerated.  Our highly trained staff will help you determine what class is most suitable for you during your private session.
---
Private Group Reformer Classes
Gather your friends and family for a private session using the studio reformers. Up to seven participants. Please text Jennifer at 231-218-4849 to schedule.
---
Online Mat Classes
These are not your usual online classes. At Pure Pilates, you don't watch the instructor, we watch you! As in every class, correct core engagement, proper alignment and breath will be emphasized. Class is taught at an intermediate level, however options are provided for increasing or decreasing the challenge for beginning and advanced clients. Your instructor will watch YOUR form and provide modifications to meet your individual needs. Please have mat pilates experience or sign up for a New to Pure private session online before taking these classes.