After the birth of her second child, Krystin Saputo turned to Pilates – a new form of exercise for her – as a way of getting back into shape.
"It was such a new feeling for my body after having two kids," Krystin, a longtime dancer, remembers of the classes she began taking at a downstate Michigan studio about two years ago. "It was intense, but it wasn't exhausting. So I got really into it."
She loved it so much that she looked into training to become a Pilates instructor. Through the studio Equilibrium in Bloomfield Hills, Krystin earned Stott Pilates certification.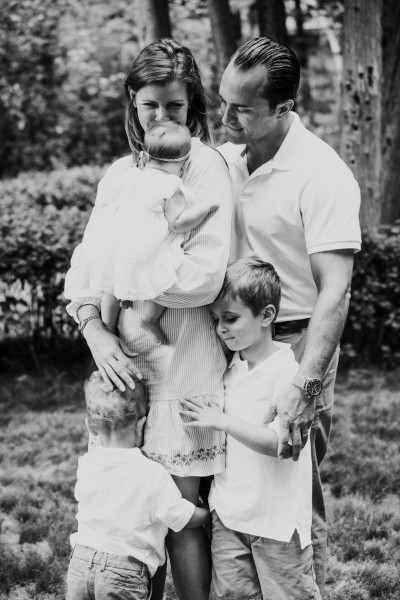 In April of this year, Krystin had her third child, a baby girl named Giuliana. And not too long after, the family – Krystin and her husband William also have two boys, 4-year-old Anthony and 2-year-old Salvatore – decided to relocate from their home in Rochester to northern Michigan.
The move followed many weekend trips north to their cabin in Grayling.
"Rochester was a great little town, but we're into biking, waterskiing, kayaking, downhill and cross country skiing, and we have two dogs. We just love everything about up north and healthy, outdoor exercising," she says. "So in February, we decided, let's move up there."
Krystin says "the stars just lined up" when she discovered Pure Pilates was looking to add a passionate Pilates instructor to the team. Earlier this fall she began teaching classes about 8 hours a week.
Krystin describes her teaching style as "giving clients a fulfilling workout while at the same time incorporating all the elements of a healthy spine and mind body connection through the five basic principles of Pilates."
She likes to work closely with clients to understand what they're looking for, and then she can challenge them accordingly.
"My specialty is alignment and fitness," she says. "Pilates really is a preventative exercise because it strengthens and lengthens. When you do Pilates, it's a lot of very precise movements of all the tiny muscles you don't know you have … there are so many exercises – the possibilities are endless."
Krystin's classes are on Tuesdays and Fridays.
—
Interested in working with Krystin? Ready to get started on your Pilates journey? Learn more here »